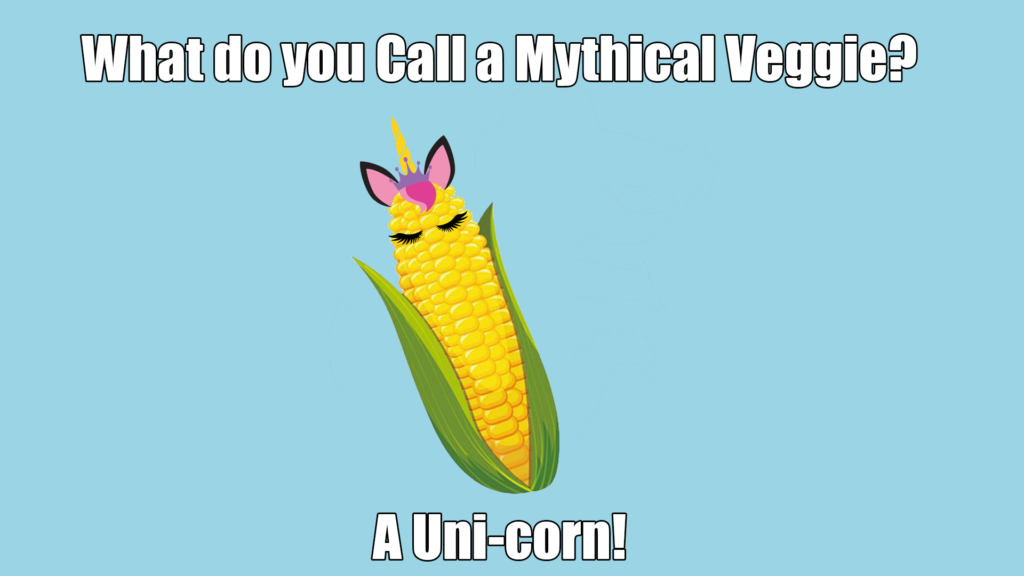 😄 Mythical Veggie Joke
Q. What do you call a mythical veggie?

A. A uni-corn
🤪 Zany Explains
The unicorn is a fictional creature that looks like a horse with a single large, pointed, spiraling horn projecting from its forehead. Corn is a vegetable belonging to the cereal grains family. The "Mythical Veggie" joke is a play on words because the punch line is delivered using a hyphen. This gives the punch line a second meaning of "a single ear of the corn vegetable" vs the mythical animal.
😀 More Funny Kid Jokes
Click to see more Kid Jokes About Food. Also, follow us on Funny Kid Jokes Facebook page.